Sinigang Recipes You Can Try: Enjoy this Sour and Savory Soup Dish.  Sinigang is a comfort soup for every Filipino soul.  It is great for lunch or dinner.  You can often find this dish offered in the menu of Filipino restaurants.  Pinoys simply love this sour and savory soup mixed with some veggies.  It is simply filling and comforting.
What is Sinigang
Sinigang is a sour and savory soup that originated from the Philippines.  It is usually paired with rice. Sinigang comes from the word sigang which means stew.
Tamarind is the usual and most popular souring agent used in making sinigang. However, there are a number of alternatives whatever is available at hand with you. The good news is, there is now available sinigang mix that comes in powder form that you can use with your sinigang.
Just like any cultural dish, it has evolved and have many variations.  You can use pork, fish and various vegetables with sinigang.
Souring Ingredients You can Use for Sinigang
There are various souring agents you can use in cooking your sinigang.  Here are the following:
Tamarind
Kamias or Bilimbi
Guava locally known as bayabas
Green Mango
Kalamansi or Philippines Lime
Santol or Cotton fruit
Green Pineapple or Pinya
Sinigang Basic Ingredients
1. Protein – can be pork and other meat or seafoods
2.  Vegetables
3. Souring agent like tamarind, etc.
4. Onions
5. Tomatoes
6. Siling haba or Chilli pepper
3 Sinigang Recipes You Can Try: Enjoy this Sour and Savory Soup Dish
Sinigang na Bangus.  This is a common way of cooking sinigang fish.  Check out the recipe here.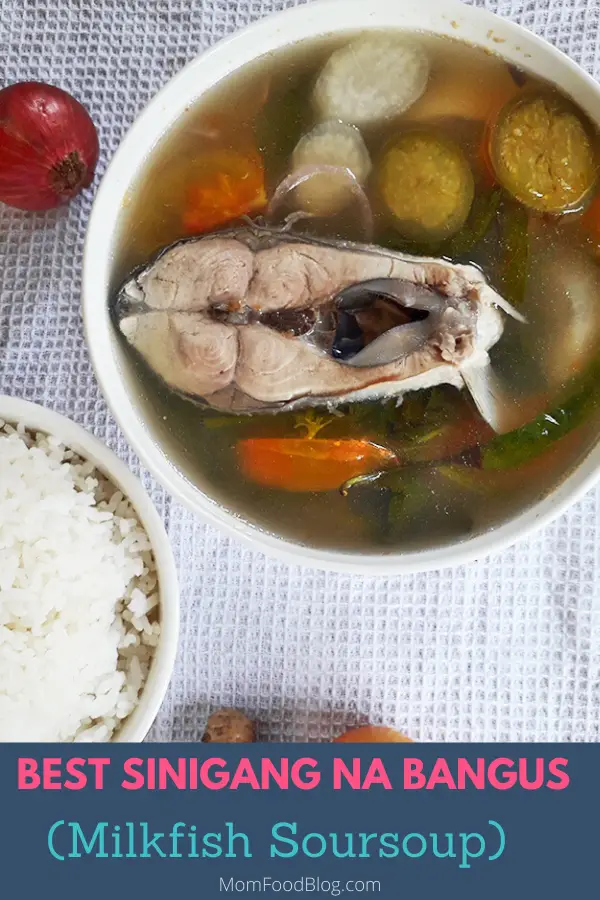 2. Pork Sinigang (Sinigang na Baboy). Pork sinigang recipe here.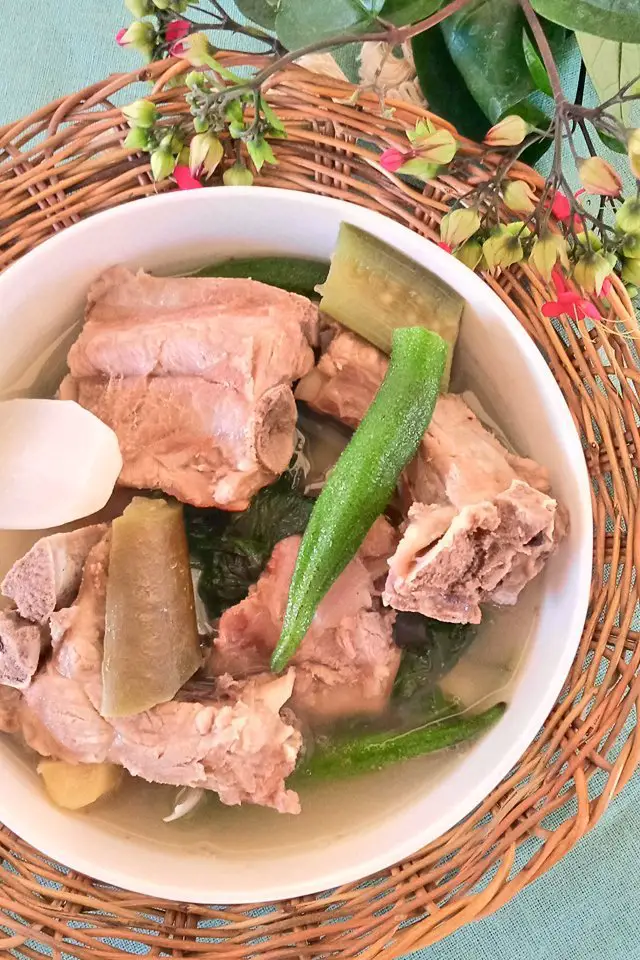 3. Sinigang na Danggit. Check out sinigang na danggit here.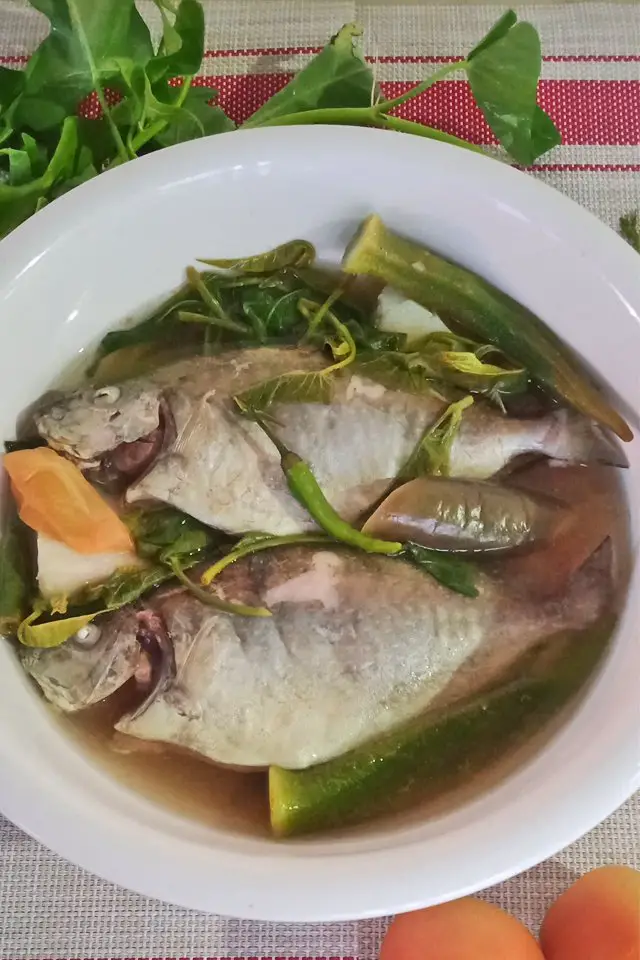 P.S.  If you want to check on list of food blogs from the Philippines, check a list and its feedspot here.
Happy cooking and happy eating 🙂