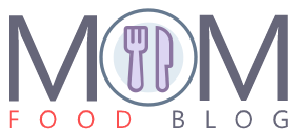 The Author
About Mom Food Blog. I am Mommy Bing from the Philippines.  I love cooking for my family.  I am not a professional chef but I like experimenting in the kitchen.
I have a daughter (little Pumpkin) who loves anything – sweets, savory and spicy and a mostly carnivore hubby. Being a mom, my greatest expression of my love for my family is food.  I will be sharing to you my easy to prepare and simple recipes.  I am one who is fond of experimenting in the kitchen so the ones that will be successful out of my food recipe experiment will find its way to MomFoodBlog.com.
I have always believed that when you put your heart into your cooking, it will turn out tasty and yummy.
About Mom Food Blog Content
The recipes and food I posted on Mom food Blog are the ones we eat at home and feed for my family.
You will find variations of meat, seafoods and vegan foods on the blog reflecting the various food preferences we have at home.
My husband  is a carnivore so I cannot omit pork and beef and other meat in the food that I serve at home. On the other hand, I prefer vegetables, fruits and some seafoods at times.
I am not big on meat as I try to be "healthier" as I age.  My metabolism is not as cooperative as when I was younger.
Our daughter is still young and so I allow her to eat whatever she likes as long as they are not detrimental to her health.  I let her enjoy food whatever pleases her.
With this, it results to her liking to various foods consisting of meat, seafoods and vegetables.  She loves cauliflower as much as she adores lechon kawali.
Sometimes healthy/ish, sometimes indulgent, but always tasty and yummy.
Welcome to our blog and we are thrilled and happy you are here.
XOX,
Mommy Bing of MomFoodBlog.com