Here are simple and easy to whip up foods that can make up your Christmas Menus and Recipes.
Christmas is one of the most anticipated holidays in the year. Food is at the center of this celebration, aside of course from giving importance to ones spiritual growth. After all, HE is the REASON for this SEASON.
If you are one who hates crowded shopping  centers on Christmas rush, I am with you.  And I totally understand as we are on the same boat.
It is great to make advance Christmas meal plans and recipes for Christmas dinner and Noche Buena. You may use our free printable Christmas menu planner and recipe card if you want to.
So, without further ado, here are some Christmas menu and recipe ideas you can cook at home come Christmas day celebration.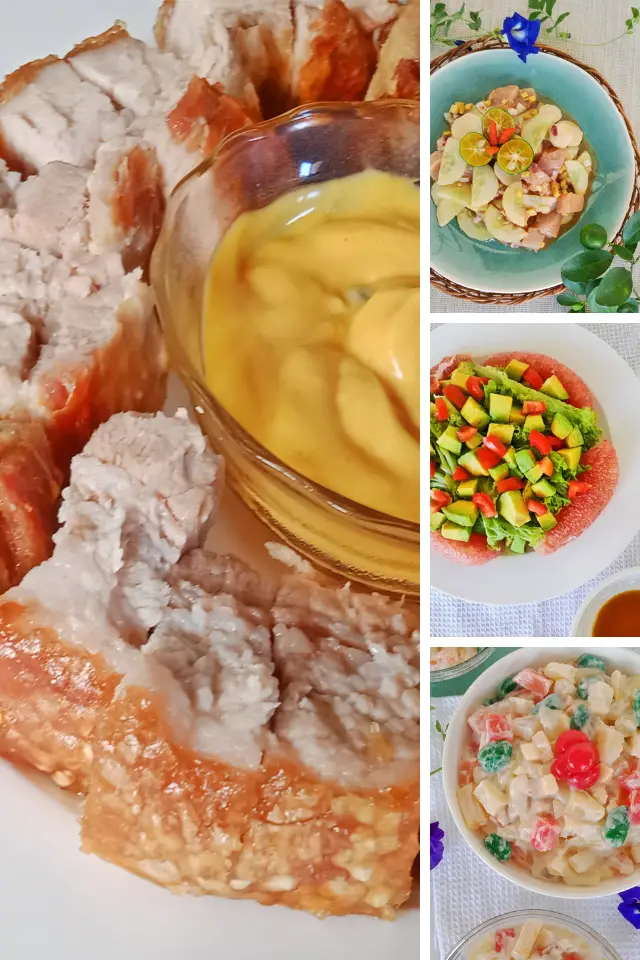 Christmas Menus and Recipes
Our usual, go-to Christmas Menus and Recipes
There you have it friends, enjoy the holidays!