Sinigang is a Filipino comfort soup and has many variations depending on the main ingredient.  You can use pork or fish in this type of cooking.  Sharing to you my best sinigang na bangus (milkfish sour soup) recipe.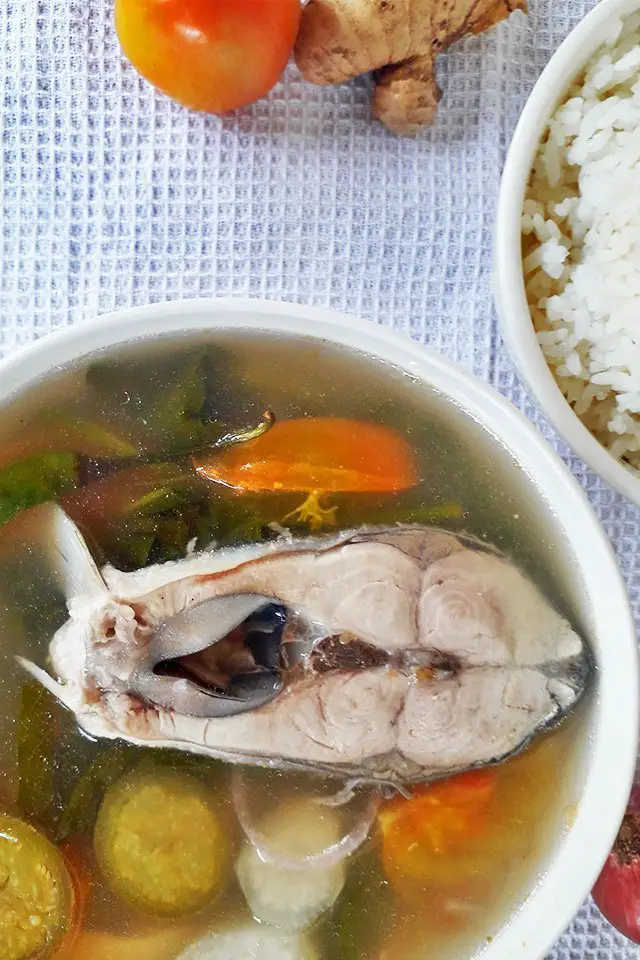 In this recipe bangus (milkfish) is stewed in yummy tamarind soured broth mixed with delectable vegetables. It is very satisfying and healthy as well.  You get your protein from the fish and you have your veggies that is healthy and yummy.
What is sinigang
Sinigang means stew.  It is a Filipino soup or stew characterized by its sour and savoury taste. Tamarind is mostly associated with sinigang.  However, there are many variations in this recipe in terms of the ingredient that make it sour.  The most common is tamarind but other sour natural ingredients can be a substitute like green mango, kamias (Averrhoa bilimbi, commonly known as bilimbi, cucumber tree, or tree sorrel) and guava.  Today, there are ready seasoning mixes that are available in the supermarket in a powder form.  All you have to do is season the broth of sinigang with a sinigang mix powder and voila, you will get the perfect sinigang taste that you are looking for.
Best Sinigang na Bangus (Milkfish Sour Soup) Recipe Ingredients
The main ingredient of this recipe is the milk fish.  Then you have your vegetables like water spinach leaves (kangkong), eggplant, radish, tomatoes, onions, ginger.  To make the broth of this recipe sour, you need a tamarind.  However, if it is not available, the best option is just to use Sinigang mix.  I use Knorr sinigang mix powder for this recipe and it perfectly worked.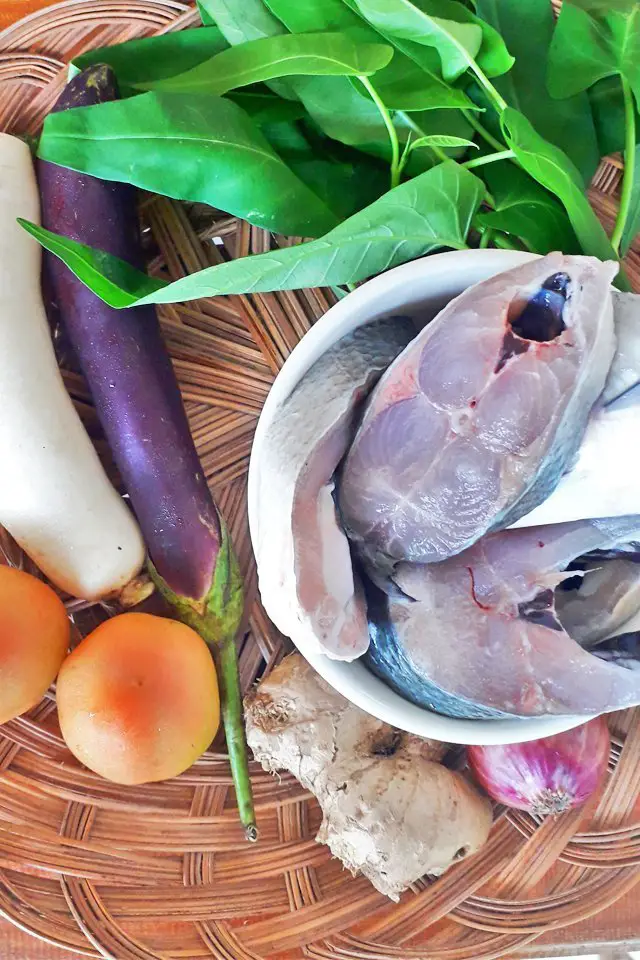 Summary of Ingredients:
Bangus (Milkfish)
Water Spinach Leaves (Kangkong)
Eggplant
Radish
Tomatoes
Onions
Ginger
Long Chili Pepper
Knorr Sinigang Mix (can be substituted with tamarind sauce or mix or kamias)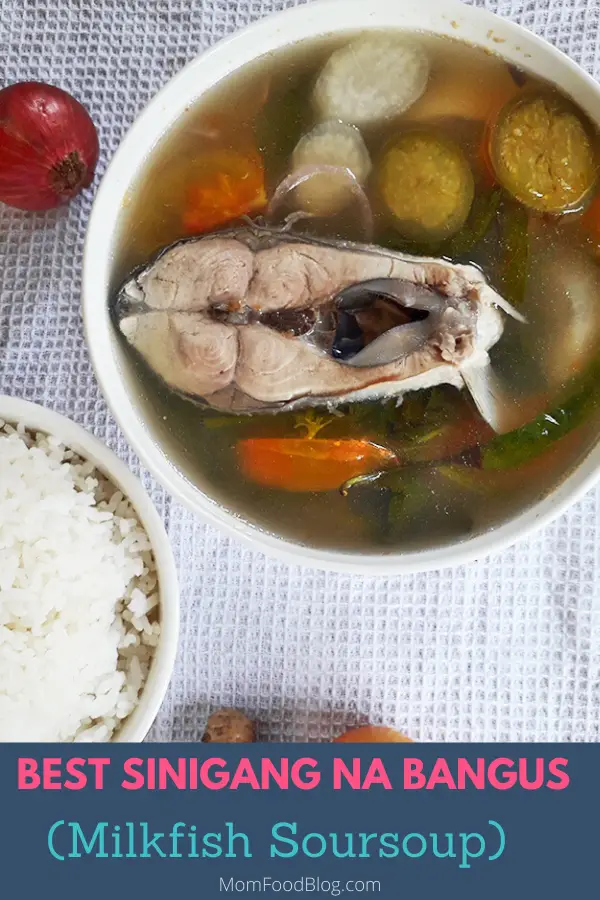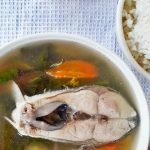 Print Recipe
Best Sinigang na Bangus (Milkfish Sour Soup) Recipe
Sinigang is a comfort food for many Filipinos. Sharing to you the best sinigang na Bangus (milkfish sour soup recipe. Enjoy!
Ingredients
400

grams

Milkfish or Bangus

cleaned and chopped

2

pcs

Tomatoes

1

medium size

Radish

sliced

1

medium size

Eggplant

sliced

3

pcs

Long Chili Pepper

1

medium size

Ginger

sliced in wedges

1

medium size

onions

sliced

pinch

Salt

1

tbsp

Knorr Sinigang Mix

you can adjust this based on desired sourness
Instructions
Put 4 cups of water in a pot and bring to a boil.

Add the radish, onions and tomatoes. Cover the pot and cook for 2 minutes.

Add the Bangus together with the eggplant, kangkong leaves, long chili pepper, ginger.

Add a pinch of salt and the knorr sinigang mix. Let it simmer for 3-5 minutes in medium heat.

Transfer to a serving bowl and serve immediately. Enjoy!
Notes
You may add other vegetables that are at hand with you like string beans and taro if you opt to have it in your sinigang.