My kiddie loves delicious mango float so much.  My little Pumpkin would frequent to the school canteen to buy it and when I asked the price, I find it really expensive.  If I find anything way too much for the money that is being spent, I try very hard to DIY.  Mango float is one of the easiest no-bake dessert you can make.  I have been making it especially on special occasions. But I also make it on any ordinary days, just to satisfy the cravings of my loves.
Delicious Mango Float
Mango float is a popular dessert among the Filipinos.  The main ingredient of this recipe is mango and Philippines produces one of the best, sweetest mangoes in the world. It is even the country's national fruit.
My first try of making mango float is when my friend gifted his girlfriend with mango float on her birthday.  I was able to try making it myself while helping him and from that time on, I would often do it myself when I crave it. Sometimes, I buy mango float in restaurants and if I still crave for more or I am not satisfied with its taste because sometimes, it is too highly commercialized, I'd do it at home.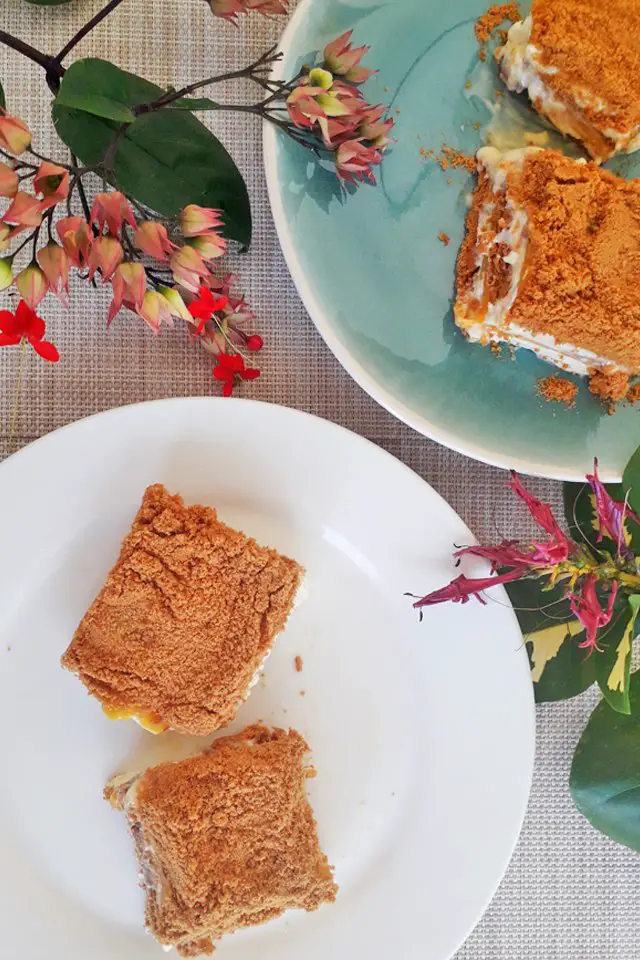 I usually place my mango float in a rectangular disposable plastic so that it is easy to set and lay flat the graham biscuits alternating with the mixture of the cream and condensed milk and mangoes.
In a batch, I can make 4 of these.  But it usually has 1 of it left for the following day.  Sometimes it is all consumed as soon as it is ready. That's how my family love this delicious no bake dessert, mango float.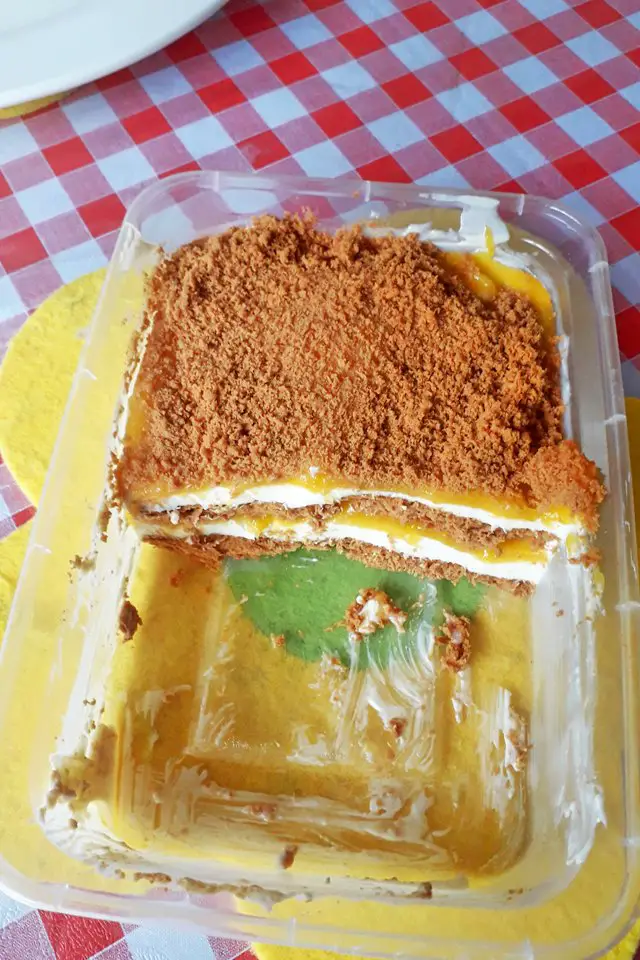 Ingredients
You only need few ingredients for this recipe.  You got to have mangoes.  The Cebu variety is the best option for this because it is sweet and not so fibrous, but if it is not available to you, any ripe mango will do.  Then you have the M.Y. San Grahams biscuit, condensed milk and all purpose cream.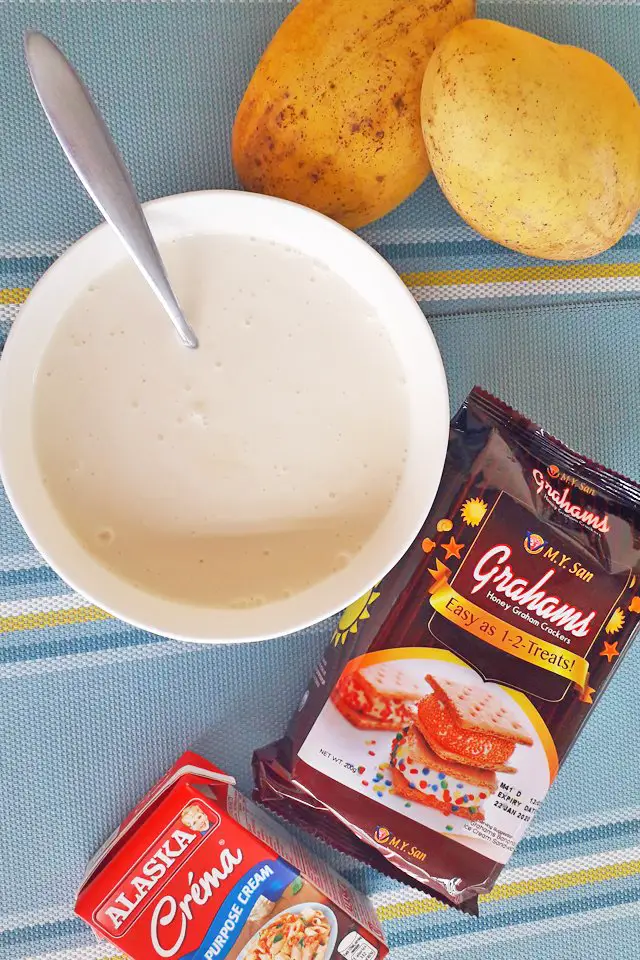 Sharing to you this easy to make, delicious mango float. Enjoy!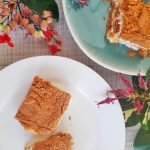 Print Recipe
Delicious Mango Float: Yummy and Easy to Make
This delicious mango float is very easy to make and it is a no-bake dessert. It will surely appeal to your family and loved ones.

Equipment
Mixing Bowl and Rectangular food containers
Ingredients
700

grams

Ripe Mango

2

packs

All-Purpose Cream

1

cup

Condensed milk

1

pack

MY San Graham biscuits
Instructions
Mix the condensed milk and all purpose cream and put it in the freezer for about 30 minutes to 1 hour.

Peel the ripe mangoes and slice it horizontally so you can easily lay it flat when you make the layering of the mango float.

Once the mixture of cream and condensed milk is ready that its consistency is not so fluid, you can now start layering the mango float.

In a rectangular food container, lay flat the Graham biscuits followed by the mixture of the cream and condensed milk and then the mangoes. Repeat until desired thickness is achieved. You may use the powdered Graham biscuits on the topmost later. You may also put mangoes on top as your last layer- it really depends on your creativity.

Put the mango float in the fridge and consume it chilled. There you have it. Enjoy!