Chicken afritada is perfect for lunch or dinner.  It is a stew of chicken simmered in tomato sauce mixed with potatoes, carrots, bell peppers and seasoned with salt and pepper.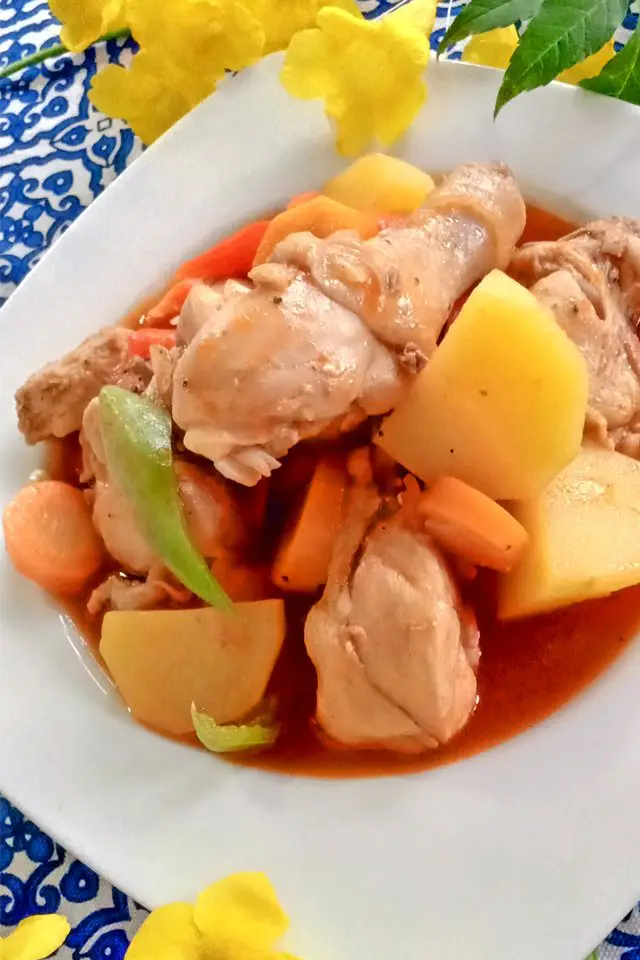 What is Afritada
Chicken afritada is a popular Filipino dish that usually uses chicken stewed and simmered in tomato sauce along with potatoes, carrots, bell peppers.
Ingredients
1. chicken
2. Carrots
3. Potatoes
4. Bell peppers
5. Tomato sauce
6. Garlic
7. Onion
8. Salt
9. Ground Pepper
10. Knorr cubes
11. Cooking Oil
12. Water
13. Bay leaves
14. Sugar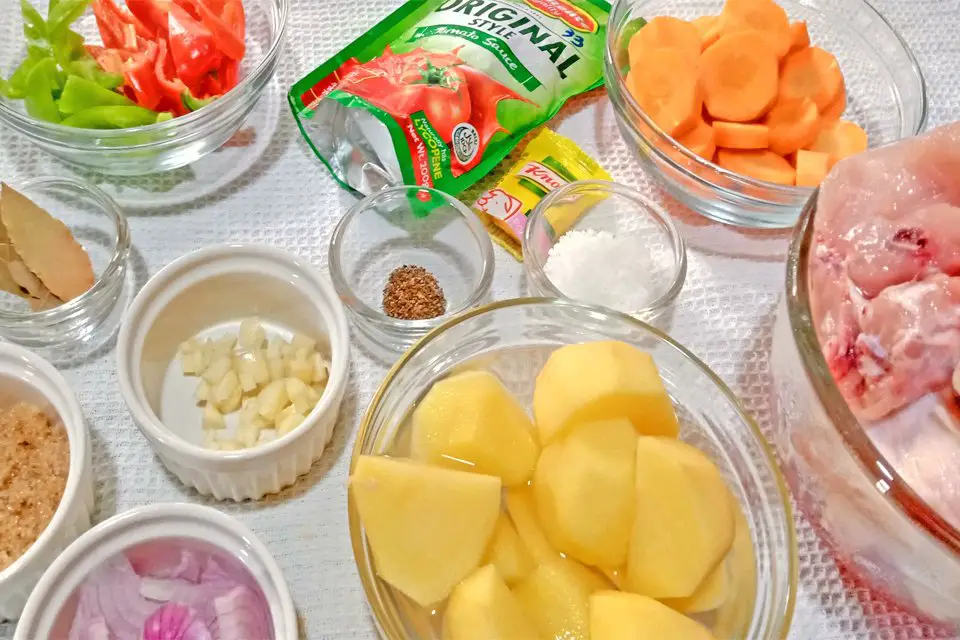 How to Make Chicken Afritada
Chicken Afritada is easy to make and can be done in 30 minutes or less  when cooking.
Start by sauteing the onion and garlic in cooking oil under medium heat using skillet or wok.  Put in the ground pepper and knorr pork cubes and mix well.  Place the chiken to the skillet and mix it well.  Add in the tomato sauce and 2 cups of water.  Bring it to a boil and simmer for 5 minutes.  Put in salt, sugar, bay leaves,  potatoes and carrots and simmer again for 3 minutes.  Check the chicken meat if its done and the potatoes if its fork tender.  Check the sauce and adjust taste to your liking.  Lastly, put in the bell peppers and it is done.
Transfer it to a serving bowl and serve.  It is best paired with rice.